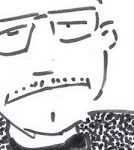 My next pdf will cover Traffic Exchanges. I'm digging down into dozens of TE to see what works for me. And I will use my experience to create the next issue of my own going project of following your passion.
I intend to report many of my find findings here on my blog as I work through the various TE. Right now I've been hammering two in particular: EasyHits4U and HitSafari. But I'm also working within several other programs that are not technically Traffic Exchanges in themselves. These programs help organize a total approach to driving traffic to any site you wish to send traffic to.
I originally looked into PhotoWebProfits for a friend. But I've found it to be an in-depth program for driving traffic regardless of topic. It's not strictly for people only into photography. It organizes numerous traffic drivers.
For now, I'm excluding the viral mailers. That'll be for another PDF research project.
Why am I doing this? Well to drive traffic obviously but also to add punch to my own on-going residual income program I call, Living Your Passion. I'll be offering participants a total package so they aren't left wondering what to do next.